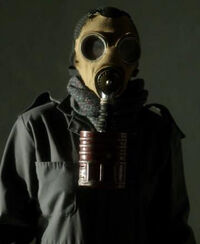 Greetings, fellow fans!
We're working on building an Outbreak Survival Quiz to celebrate the premiere of Season Two, and we're looking for an assist from YOU, the fans! Please help us come up with some questions for the quiz, as well as multiple choice answers, and your question(s) may end up in a formal quiz like
THIS ONE
!

Comment below with your best outbreak survival tips in Q&A form!
Ad blocker interference detected!
Wikia is a free-to-use site that makes money from advertising. We have a modified experience for viewers using ad blockers

Wikia is not accessible if you've made further modifications. Remove the custom ad blocker rule(s) and the page will load as expected.